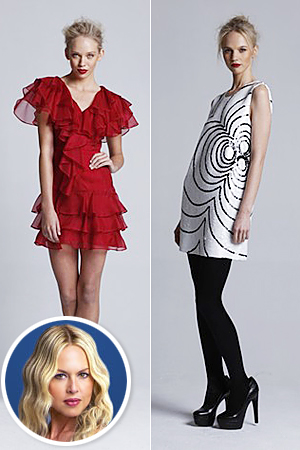 Oh how I have always loved and envied the styling grace and talent of Rachel Zoe. Insyle.com gave us a sneak peak of her fabulous QVC Fall collection, which is overwhelmingly girly, sophisticated and beautiful.
"Not every woman can afford to spend thousands of dollars on her wardrobe, but she still deserves to wear well-made clothes that look classic and stylish." Rachel Zoe via instyle.com
I cannot wait to see her full QVC Fall collection. From the looks of these two pieces, I am sure to be obsessed!